Train
•

Play

•

Get Discovered
Since 2012, Eddie Loewen has chosen players to train and play against German Bundesliga and Italian Serie A teams, such as:

F.C. Bayern Munich

TSV 1860 Munich

Schalke 04

Hertha BSC Berlin

FC Cologne

Borussia Dortmund

Borussia Mönchengladbach

AS Roma

Juventus Turin

AC Milan

Pro Environment
Player immersion, in a culture-rich professional soccer environment. Training with Pro UEFA Licensed Coaches and high level games against the best of the best in Europe
Opportunities
Network with Pro-Scouts,  Academy Directors and Coaches with the opportunity to train with a pro academy team

Pro-Player Evaluation
Individual Player Evaluations from UEFA Licensed Coaches with specialized training and development tools to reach maximum performance

Local Support
All our trips include local transportation to and from the airport, games, etc. + English Speaking Support Staff, 24/7

Seminars
Pro Seminars on "How to Perform Under Pressure" and "Elite Athletes Nutrition"

Soccer Family​
Our players become family as they "live" together and achieve unique lifetime experiences

Goal Strategies
Measure, evaluate and implement goals with defined strategies for continued growth and development

GSD Uniform Kit
Each GSD Dream Team player will receive 1x Tracksuit, 2x Game Kits, 1x Practice Kit, 1x Polo Shirt, 1x Long Sleeve Shirt, 1x Sweater

Sightseeing
Explore with us European cities such as Rome, Berlin, Cologne, Amsterdam, Munich and others

Soccer Family
Our players become family as they "live" together and achieve unique lifetime experiences
Empowering Soccer Athletes To Succeed Beyond The Pitch
GSD tours are a dynamic, life-changing experience where athletes forge lasting friendships and measure themselves against professional academies, pushing beyond their comfort zone, to unlock their true potential.
To join any of our unique GSD International Tours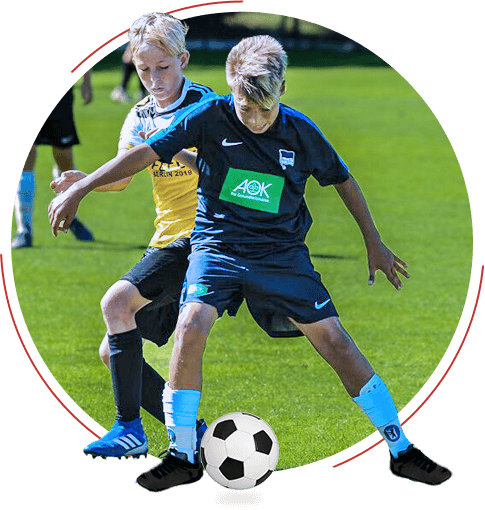 We are currently recruiting players who possess the skill, the athletic ability, and the desire to step up and perform against pro-academy teams in: Germany, UK and Portugal in 2023 and 2024.

Professional UEFA Coaches

Pro Scouts

Eddie Loewen, with more than 25 years of combined experience as a Professional Player, FIFA and CONCACAF Instructor, College and Youth Coach/ Director. has the knowledge to identify talent and right connections to make a difference.
Is your Club interested in hosting a GSD ID Session?
Frequently Asked Questions.
Cannot find what you are looking for?